The DoSomething.org Pride party attracts hundreds of people every year. I assist with the event planning and design. I created a series of icons to brand the event, creating a cohesive look and feel.
This year The Bosco set up a photo booth for the event. I designed an overlay for the booth.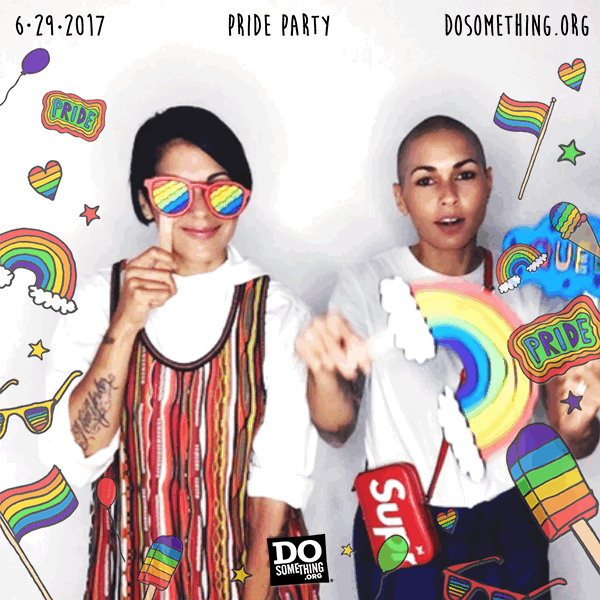 I created a set of hand props designed after the icons created for the event.
The Bosco Booth was used over 300 times during the night.